Hello. Today I'm going to show you how to disable the Screen Options button in WordPress using the "Adminimize" plugin.
1. Install and activate the plugin.

2. Hover over "Settings" and click on "Adminimize" to go to the plugin configuration page.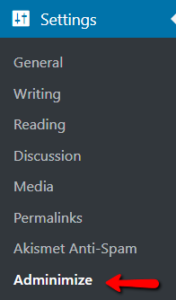 3. Click on "Global Options", which should take you to the following section below:

4. In the aforementioned section, check mark the boxes next to "Screen Options".

5. Click on "Update Options" and the "Screen Options" button should now be disabled.

Thank you for taking this tutorial.