How to upload a plugin to WordPress
(The example plugin I'm going to be using for this tutorial is the Duplicate Posts plugin)
1. Click on the "Download" button for the plugin you want to download and save the ZIP file to your desktop.

2. In the WordPress admin area, hover over "Plugins" and click on "Add New".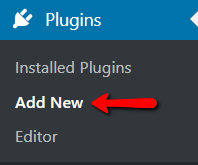 3. In the "Add Plugins" page, click on "Upload Plugin" in the top left which should reveal the following as seen below:

4. Then, click on "Choose File" and look for the ZIP file, then click on "Install Now".

4. After a while (depending on how big the ZIP file is) you should now be taken to this page:

Thank you for taking this tutorial and I'll see you later.