NOTE: This won't work with all themes in WordPress.
Hello. Today I'm going to show you how to list future upcoming scheduled posts on WordPress using the "SOUP – Show off upcoming posts" plugin.
1. Install and activate the plugin.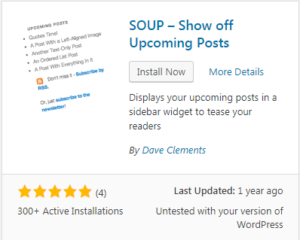 2. Visit the "Widgets" page under "Appearance".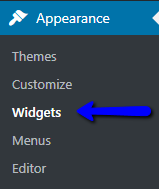 3. Scroll down, look for the "Upcoming Posts" widget and add it to your sidebar.

4. Change the widget settings if you'd like and click "Save".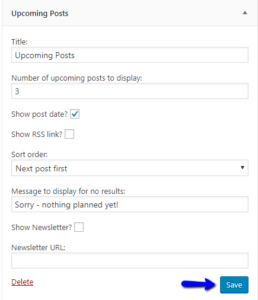 5. Visit your WordPress site to see if the widget is working properly.
Thank you for taking this tutorial and I'll see you guys later.