NOTE: this tutorial requires the Collapsing Archives plugin, which can be downloaded here.
Hello. Today I'm going to show you how to limit the number of archive months displayed in WordPress.
1. In the left sidebar of the admin dashboard, hover over "Appearance" and in the drop-down, click on, "Widgets".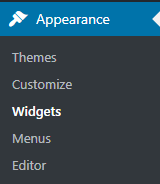 2. Click on the "Collapsing Archives" widget, then click "Add Widget". Make sure "Primary" (A.K.A. your sidebar) is selected.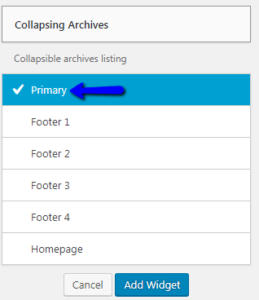 3. Review your settings and click on "Save".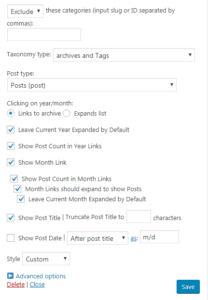 4. Now go to your WordPress blog to make sure your widget is working.
Thank you for taking this tutorial and I'll see you guys later.