Hi. Today i'm going to show you how to paginate comments in WordPress.
1. In the left sidebar of the admin dashboard, hover over "Settings" and click on "Discussion".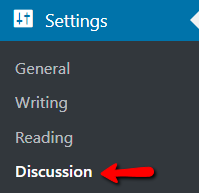 2. In the "Discussion Settings" page look for the "Break comments into page" section.

3. Now select the number of comments you want on each page (you can change how you can display them if you want).

4. Click "Save Changes" and your comments should now be paginated.

Thank you for taking this tutorial and I'll see you later.