Hello. Today I'm going to show you how to disable the search feature in WordPress using the Disable Search plugin.
1. Install the Disable Search plugin.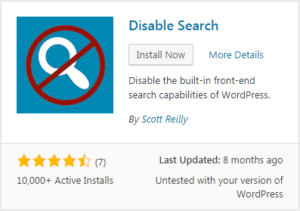 2. Click on Activate and the Search feature should now be disabled.

3. Go to your WordPress site and try to enter a search URL, and you should get the following error page as seen below:

Thank you for taking this tutorial and I'll see you guys later.